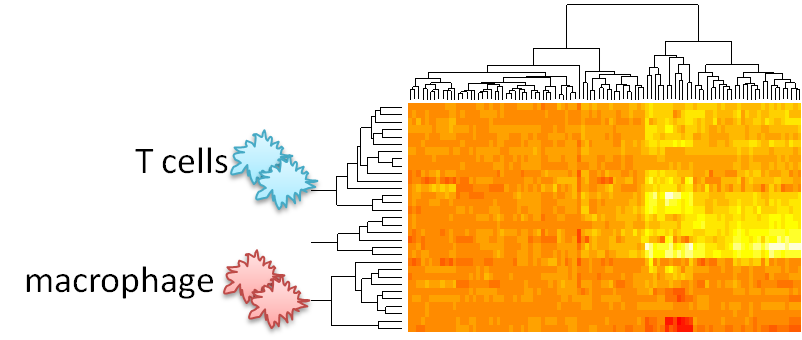 From genes to cell types

CTen is an enrichment algorithm to identify changes in the cell-type demographics of in vivo tissue samples.

While a large variety of cell types are included, CTen may best be suited for immunology studies- allowing researchers to connect genes expression to immune cell migration.



Types of data that can be analyzed

CTen is designed to work with individual lists of differentially expressed genes or multiple lists of genes produced from clustering strategies. Users can copy and paste such lists from spreadsheet programs, select the appropriate gene identifiers, and quickly analyse their data.

NOTE: User data security is of the utmost concern. All user gene lists supplied are erased immediately after processing.



The CTen Database

The CTen database consists of highly expressed cell specific (HECS) genes derived from publicly available databases. More information is available under the Database Info section.



Original Publication Date

September 30th, 2011.